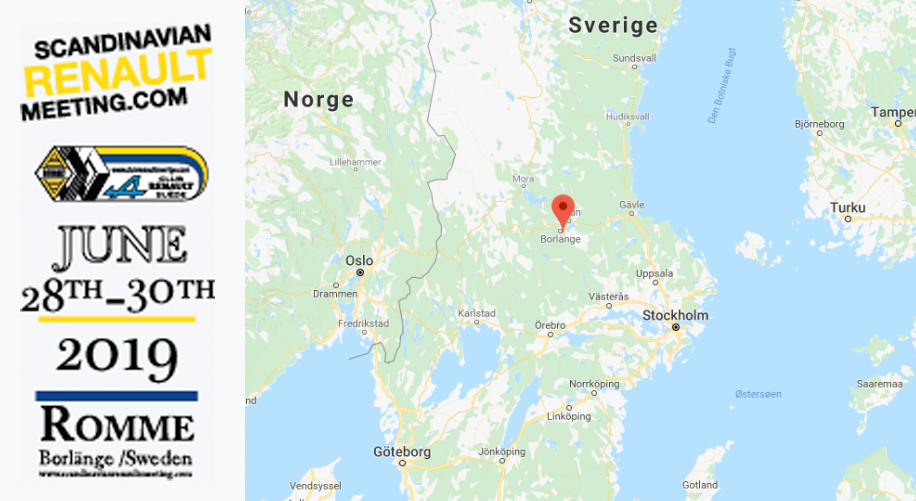 28th Scandinavian Renault meeting
This year it was Sweden's turn to host the 28th Scandinavian Renault meet. They chose to host the meeting in the same wonderful place as 4 years ago in Romme Alpin at Borlänge.
The meeting started on Friday where cars from Norway, Finland, Denmark and Sweden arrived. When the participants got into their accommodations, they were ready to see the many beautiful cars on display and have a chat with friends from different countries. On Friday night, joint dining was arranged and the rest of Friday night was filled with some fun.
After breakfast on Saturday, the cars were put on display so that you could admire around 80 different cars both new and old. Magnus, the organizer then told about all the cars one by one. Afterwards, there was an optional Rally driving in the area for those who wanted to ride up the mountain.
Later in the afternoon, there were international matches where we jogged with wheel caps, changing spark plugs on time, match half a litre of water without being able to see the contents and guessing things in a box. In the evening, there was a big banquet and prizes.
After breakfast and checking out from the wonderful rooms we went on a ride in the area. Then drove back to the hotel where breakfast was served which marked the end of the meeting.
We would like to thank Magnus and the other organizers for a great meeting and we are already looking forward to coming back in 4 years.
Greetings Tommy and Bente
Skip back to main navigation