2017 Hanstholm, Denmark2017 Hanstholm, Danmark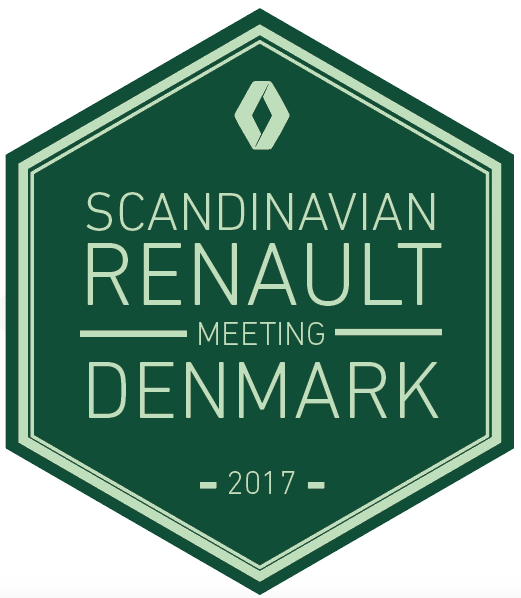 26th Scandinavian Renault meeting
The 2017 version of the Scandinavian Renault meeting was held in Hanstholm in the north-western part of Denmark. There was over 110 participating Renaults from all over the nordic countries. All kinds of Renault's were represented this year – old favourites and brand new models from a local Renault dealership.
By popular votes we crowned 'Best in show' to a light blue Renault 4CV from Denmark.
The result of the friendly national game of precision and brains was won by 4 people from Finland with Sweden, Denmark, and Norway on the upcoming places.
26. Skandinavisk Renault træf
2017-versionen af det skandinaviske Renault træf blev holdt i Danmarks nordvestligste punkt – Hanstholm. Der deltog over 110 Renault biler til fra hele norden i form af gamle yndlinge samt 4 helt nye fra Ejnar Hessel i Thisted.
Med stemmer fra publikum fandt vi træffets pæneste bil. Den flotte pris blev vundet af en lyseblå Renault 4CV fra Danmark.
Resultat af den traditionsbundne landskamp mellem landene bestående små konkurrencer på kløgt og præsision, blev vundet af Finland med Sverige, Danmark og Norge på de følgende pladser.
2017 Sponsors
Ejner Hessel Thisted
Renault Danmark
Superbrugsen Thisted
Fætter BR Thisted
Samilla Hanstholm
Hama perler Nykøbing
Dahl Pedersen Renault Skive
Shell
Thisted Bryghus
Nørrevold auto APS Varde
Daglibrugsen Resen
Vikan A/S
Vestergaard Kolding
Stony Renault
3 F Skive
Halkjærs auto Nykøbing
Exxon Mobil olie
Mønsted ting og sager
Michelin
Atle Liaklev Norge
Skan Oil APS
Bridgestone
Mobil Most
Skip back to main navigation