2016 Skjeberg, Norway2016 Skjeberg, Norge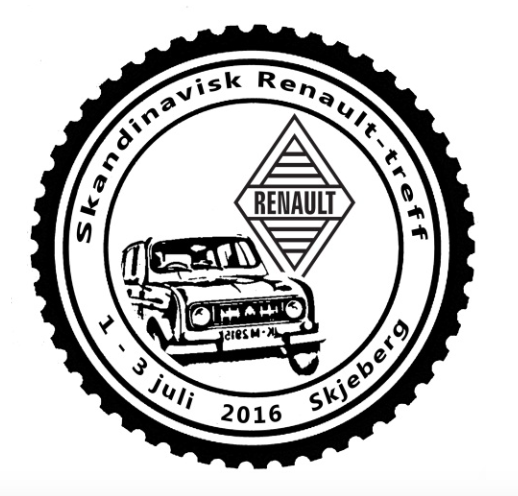 25th Anniversary meeting
This year the Scandinavian Renault meeting was held at Skjeberg Folkehøgskole, in the weekend July 1 to 3 2016. Skjeberg is located not far from Halden and Sarpsborg. For this 25th anniversary of the Scandinavian Renault meeting there were 70 participating Renaults of all ages and 120 people attending form all over Scandinavia.
As always there was a playfull competition amongs the participating countries. This year the winner was Finland with Norway, Sweden and Denmark on the following places.

25. jubilæums træf
Det skandinaviske Renault træf blev holdt på Skjeberg Folkehøgskole i weekenden 01-03 juli 2016. Skjeberg ligger ikke langt fra Halden og Sarpsborg. Til dette 25 års jubilæum for det Skandinaviske Renault træf var der 70 tilmeldte Renault'er i alle aldre med 120 deltagende personer fra hele norden.
Traditionen tro blev der afholdt 'Landskamp' til det Skandinaviske Renault træf, hvor der blev dystet i forskellige seriøse og useriøse discipliner. Vinderen blev i år holdet fra Finland, med Norge på 2. pladsen, Sverige på 3. pladsen og sidst Danmark på en flot 4. plads.
Skip back to main navigation