About the SRM Renault meeting
A short introduction to the Scandinavian Renault Meeting
The Scandinavian Renault Meeting is an association of Danish, Swedish, Norwegian and Finnish Renault enthusiasts, who meet every summer and display their own cars.
Virtually all kinds of Renault models, from classic vintage cars to the very latest generation, is represented among the many cars taking part in the meeting. The Scandinavian Renault Meeting is one of the biggest Renault events in northern Europe every year, and a unique collection of cars.
View images from all of the Scandinavian Renault Meeting in our archive gallery.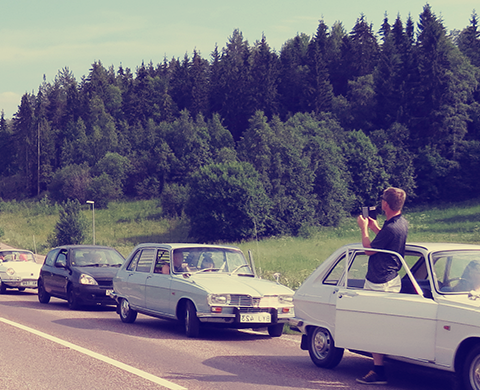 Get to know the event organizers
Every year the Renault meeting is hosted in one of the scandinavian countries. Want to know who is behind the annual car event and this Renault community. Read More
Skip back to main navigation