Renault meeting in perfect weather!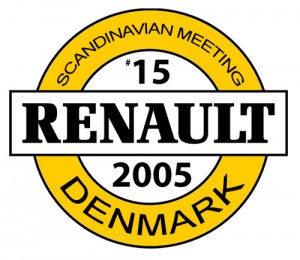 The 15th Scandinavian Renault meeting in Denmark is now finished. On this website you can find images from this meeting and answers to the quizzes held this year.
At the meeting we got 120 attending cars. This includes Renaults from national clubs, but also private persons, who had become aware of this event from this website or local papers.
At Saturday there were about 250 people around the cars at the campsite. We had attendees from Norway , Sweden , Finland , Estonia , Holland and off course Denmark .
Skip back to main navigation